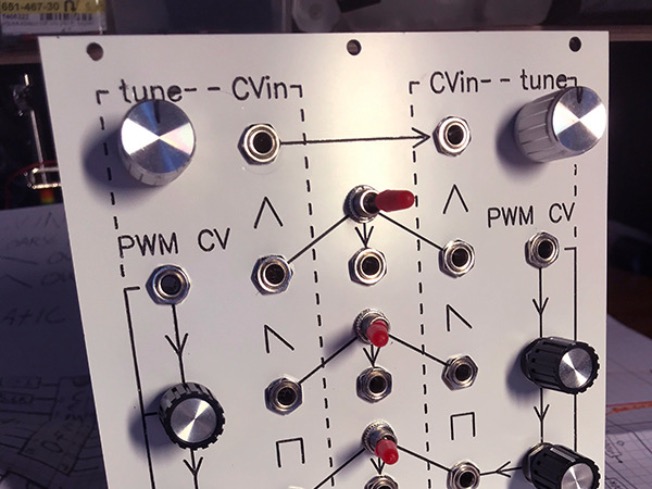 Dual Oscillator with additional output and Switch-Button to toggle between the voices
A Sony Discman with advanced features.
Switchable connections on the circuit board interfere with the reading and conversion process of the Cd player and create unforeseen artifacts.
Through the built-in CV inputs, the Discman can be connected to a sequencer and controlled rhythmically.
Mini-Patch v.1 is a compact analog synthesizer.
It was developed for an electronics workshop for high school students.
The goal was to design a reduced, simple circuit for a sound generator that contains all the elements of an electronic instrument.